Clear Correct at Vision Dental
Invisible Braces for Your Menai Family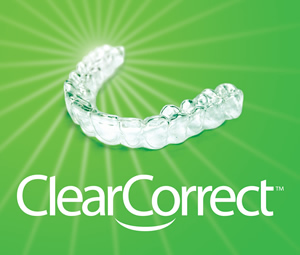 If you've ever wanted to straighten your smile but didn't like the idea of wearing metal brackets and wires, Clear Correct offers a great alternative. With these translucent braces, you can enjoy
Clear, removable aligners
A subtle treatment other people won't notice
Greater comfort (no irritating wires)
More flexibility with your food choices
Easier care and maintenance
Fewer and shorter appointments during treatment
How Does Clear Correct Work?
We'll make a series of translucent aligners for you to wear two weeks at a time. Each set of trays nudges your teeth into a straighter alignment. When you change out one pair for the next, your smile continues to become better aligned.
Clear Correct straightens your teeth without wires that need to be adjusted routinely. As such, you experience gentler tooth movement with less irritation and soreness; your teeth are straightened in the convenience of your own home. You'll only need to see us about once every 6-8 weeks to pick up your next several trays and check that things are moving along properly.
Wear your aligners for a minimum of 22 hours per day, only taking them out to eat, brush and floss.
Candidates for Clear Correct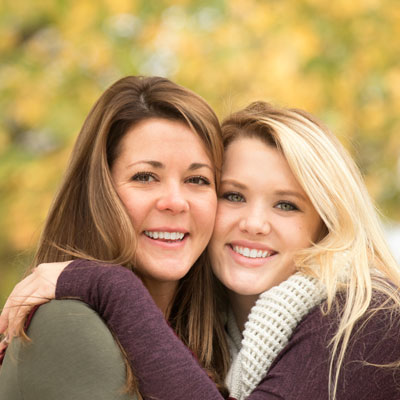 Most of our Clear Correct patients are working adults, but retirees and teens make great candidates for invisible braces as well. As long as you're committed to wearing your aligners as prescribed (and younger patients have all of their adult teeth) the program is quite predictable.
Before starting treatment, we'll need to make sure your teeth and gums are healthy. Existing cavities or gum disease will need to be treated first. If you have a severe malocclusion (misaligned bite) we may need to explore other options.
Why Consider Invisible Braces?
Straightening your teeth with Clear Correct makes it easier to care for the health of your mouth over an extended period of time. Properly aligned bites are less likely to experience tooth decay, gum disease, bone loss and premature tooth wear. Getting adult braces can also help to manage symptoms of TMJ disorder and headaches.
If you're embarrassed by the way your teeth look, Clear Correct is one of the best ways to discreetly straighten your smile without interfering with your busy lifestyle.
Straighter Smiles for Adults and Teens
Request your Clear Correct consultation today!
CONTACT US

Clear Correct Menai, Sutherland NSW | (02) 9543 4222