Are You Unsure When A Dental Cleaning Regime Should Be Introduced Into Your Children's Daily Routine?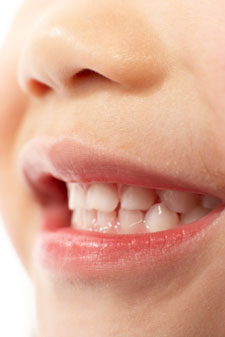 I'm sure there are a lot of mothers and fathers out there are still learning the in's and out's of general daily routine for their young children. We all want what's best for them and I'm sure eventually the question should be asked when the best time to introduce brushing and flossing is? When should we initiate routine checkups at the dentist?
All children are unique in their own way and brushing teeth can be a chore. Firstly the correct technique needs to be introduced; this can be fun whilst educating the kids. Brushing can start as soon as they start getting their teeth, in the long term this will be a great investment for your children and yourself.
By teaching kids at an early age, these actions then become habits and will eventually be a part of their daily regime. The earlier you start, the sooner they won't need your help. By the ages of 6-8 they can be brushing and flossing their teeth on their own.
Prior to this, teaching them the correct technique is a must. You can start by introducing the "outside, inside, chewing spots!" Using a soft small head tooth brush with a pea size of kid's low fluoride toothpaste. Begin brushing the lower teeth where they can see and use the correct technique (as mentioned below) before moving to the upper teeth.
- In a slow circular motion tooth brush angled
at 45 degrees to the gum line start brushing
the outside surface of the teeth.
- Then do the same circular motion
on the inside surface of the teeth.
- Move on to scrubbing the chewing spots,
This is usually the fun part!
Don't scrub along the gum line!
This should be performed twice a day!
Our children's daily intake of food can also have long term affects on their baby teeth which are just as important in the development of their adult teeth. Tap water is also highly recommended for children and is more beneficial than filtered water which generally has the fluoride removed from it.
The dentist, hygienist and our nurses focus on a high standard of patient care and ensure a positive experience for our young children. Starting from the age of 3, a small 20 minute appointment can let the dentist introduce the basic tools such as a mirror, even making it fun! This will ensure regular check and cleans can be introduced around 5-6 years of age, every 6 to 12 months. In the long term they will enjoy coming to the dentist and be one less parental duty for you!
Please come down and see our family friendly dentist, Dr. Stephen Suster and our highly trained Dental Nurses atVision Dental or book an appointment now by calling (02) 9543 4222.