Emergency Dental Care in Menai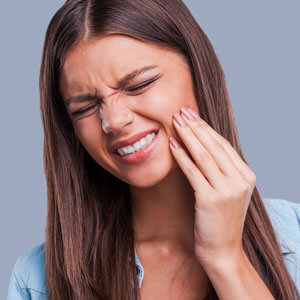 From chipped teeth to throbbing toothaches, broken brace brackets to cracked crowns, dental emergencies can happen at any time. At Vision Dental, we're committed to providing patients with prompt care and quick pain relief. Now that's something to smile about.
Easy Ways to Contact Us
To accommodate dental emergencies, we keep slots open each day so we can see you and get you out of trouble promptly. We also feature an online booking system on our website so you can make an appointment without having to phone the practice.
You can contact us after hours and leave a voice message. These calls are dealt with as a priority as soon as the practice opens, and you will be contacted immediately to book an emergency appointment.
What Can I Expect?
Getting you out of pain is our top priority. Dr Stephen Suster (Dentist) will provide an assessment of your teeth to determine what's causing your pain. The most suitable method of treatment will then be given. We'll let you know what your expected costs for the treatment will be. We accept insurance and offer payment plans for your convenience.
Typical Dental Emergencies
You may be wondering how to tell if your situation represents an actual dental emergency. If your everyday activities are disrupted, or you are unable to eat or sleep without pain, it's vital that you contact us immediately. The types of dental emergencies we frequently see include:
Abscessed teeth or toothaches
Bitten lip or tongue
Bleeding or swelling
Brace or retainer issues
Broken fillings or teeth
Cracked crowns and bridges
Knocked-out teeth
Objects stuck between teeth
Wisdom teeth pain
Contact Us Today!
If you think you have a dental emergency, don't put off seeking care. Our friendly and caring dental professionals will do everything possible to get you out of pain and on with your day. Contact us today!

Emergency Dentist Menai, Sutherland NSW | (02) 9543 4222