Smile Makeovers at Vision Dental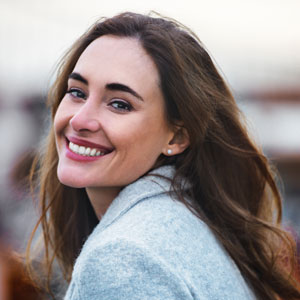 Dentist Dr Stephen Suster has a keen eye and skillful hand when it comes to cosmetic dentistry. With several options available, each of our smile makeover patients can choose the cosmetic services that meet their goals, concerns and budget.
In addition to providing professional one-hour teeth whitening and orthodontics, our cosmetic menu of services includes other great options, such as:
Recontouring — Reshaping the teeth helps them appear more consistent in size, especially if they are quite large. It's often used in combination with bonding and gum recontouring for a dramatic impact.
Bonding — Perfect for closing spaces, such as gaps between teeth, and building up areas of uneven, chipped enamel. The tooth-coloured resin is shaped and bonded into place in just one appointment.
Gum Lifts — For gummy smiles or uneven gumlines, Dr Suster uses a dental laser to reshape and even the gingival margins, to keep them healthy and complement the appearance of your smile.
Dental Veneers — We offer two types of veneers to choose from. One visit, direct resin veneers are designed by Dr Suster and placed in a single appointment. Traditional porcelain veneers offer maximum aesthetics, durability and stain resistance. We provide a temporary resin to wear while your permanent veneers are being made. Ask about our diagnostic model prior to treatment to see how your new smile will look!
Get a Smile Makeover Today
Your smile makeover can be as simple or as dramatic as you want it to be. Dr Suster works closely with you to determine what changes you would like to have made. In certain cases, we can even create a customised model of your proposed treatment, so you can see what your new smile will look like before we get started.
We offer a free, 20-minute, no-obligation consultation with Dr Suster. He'll look at your issue, discuss the possibilities, and your care options. It's a great way to get the information you need to make the best choice for you.
Don't hide your smile in public or be too embarrassed to show it off in pictures. Contact
Vision Dental today to schedule your consultation at our Menai practice. Please specify the free consultation when you call. Payment plans are available.
CONTACT US

Smile Makeovers Menai, Sutherland NSW | (02) 9543 4222